瑞迪免費一年頂級域名.TECH教育郵箱驗證申請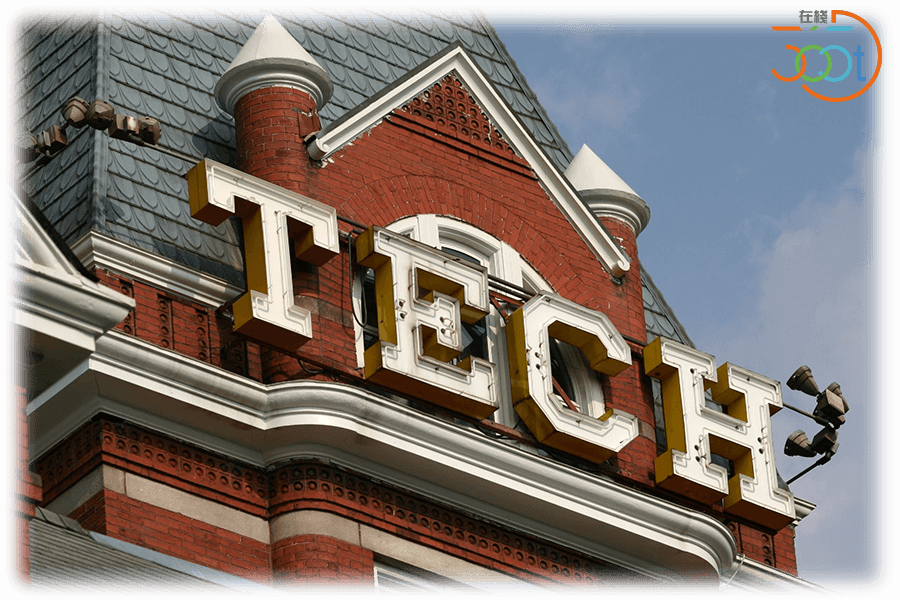 .TECH是由瑞迪域名(Radix FZC)公司管理運營,全球最大的注冊機構運營商之一。除了.TECH域名外,瑞迪域名還管理著.spac、.site、.online、.website、.host、.pw、.press等域名。
HELLO, REGISTRARS
.tech is the newest offering from Radix – one of the largest registry operators across the globe. .tech is an opportunity for the 1.35M+ technology startups, 18.2M+ developers, 200K tech establishments and thousands of technology evangelists, bloggers and universities to find a meaningful online namespace to build brand identity.
Radix will support the launch of .tech through significant marketing efforts spanning across digital media, on-ground events and direct marketing to end consumers.
The registry is also focused on establishing strategic partnerships and co-marketing initiatives with many of its registrars to propagate adoption of the .tech extension amongst target groups.
MOVE OVER TO THE .techSIDE
DOMAIN NAMES FOR THE NEW TECH REVOLUTION
IF THE FUTURE IS NOW,.tech IS EVERYTHING.
If you think .com will best define your idea online, think again…
The world is now moving beyond the .com era. It is now the .tech revolution.
.tech will give you the opportunity to build your brand with a domain name that truly represents your business, your interests and everything 'tech-y' you stand for.
Don't settle. Join the .tech revolution.
.tech IS NOT FOR THE FEW,IT'S FOR EVERYONE.
Everyone? Yes, everyone who loves technology, lives online, cherishes the tech community, and most importantly believes that their domain name is an extension of themselves.
2017年06月14日官網停止.TECH域名免費活動,需要¥0.99美元一年。現在官網恢複.TECH域名免費申請,依舊需要使用學生教育郵箱獲取優惠碼。
注意:只有使用以下後綴學生郵箱才能獲取優惠碼。

.edu(.edu.tw和.edu.cn測試可以使用)

.ac.uk

.ac.au

.ac.nz

.ac.za

.ac.at

.ac.in

.ac.il

.ac.cn

.ac.jp

.ac.th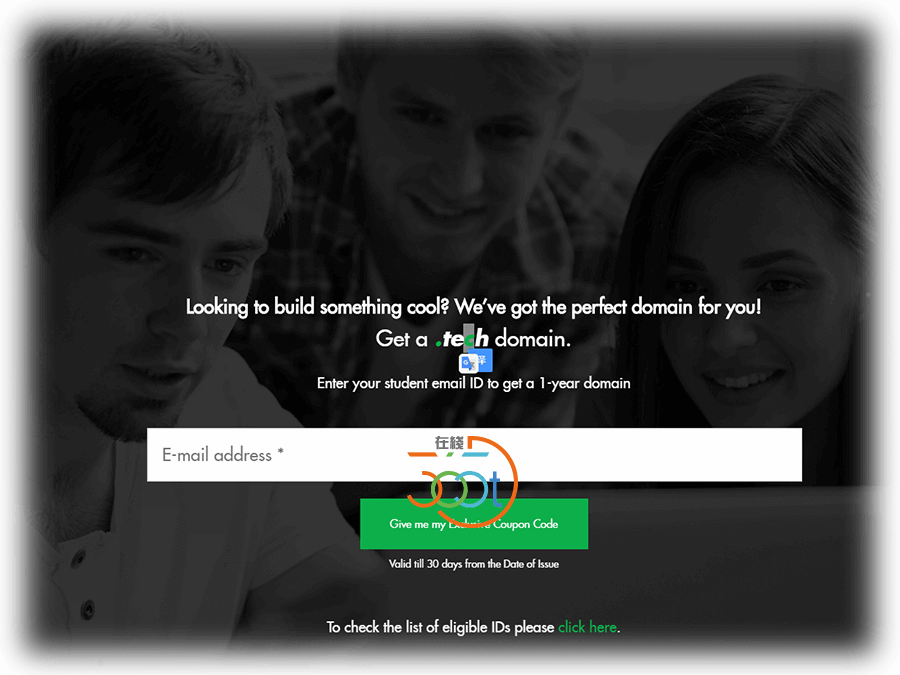 附:Romeng大佬提供的可用EDU郵箱